Ideas For A Vintage Themed Wedding, One Of This Year's Hottest Trends
Out with the old, and in with the... old? That's what celebrities Annie Lennox, Anne Hathaway, Blake Lively, Natalie Portman, and Matthew McConoughy seemed to think at least. Celebrities and their wedding planners have their fingers on the pulse of trends in fashion, and weddings are no exception!
No wonder vintage themed weddings debuted as such a hit last year. This chic remake of the 1920's era is all about style and grace. From the decor to the attire, an antique look is the perfect choice for your wedding day.
Colors and Decor
The most popular and traditional-looking vintage wedding tones have been rose pinks and champagne beiges. It almost brings to mind the sepia-tones of an old photograph.
Damask, chandelier silhouettes, and love birds are great choices for prints and design to add some dimension.
Dress
Wedding gown designers are realizing the popularity of this trend in vintage styles and have created some stunning options for you. Lace is one of the main ingredients. Overlays of gently hanging delicate lace over satin are truly feminine and sweet.
Some designers are offering a variety of shades in champagne and rose tones. Or you can accent with a belt or sash of these antique tones to add a little splash of color.
This is also a great opportunity to wear gloves. Wrist length, elbow, or full length gloves can be the perfect touch depending on the style of your dress.
Hair
Long hair is swept up or back in a relaxed or loose style. Soft waves or hanging pieces can add texture. Chignons at the base of the neck are a great idea for the sophisticated look. For shorter hair, cropped bobs and bangs are the most authentic to the era.
Headpieces and Veils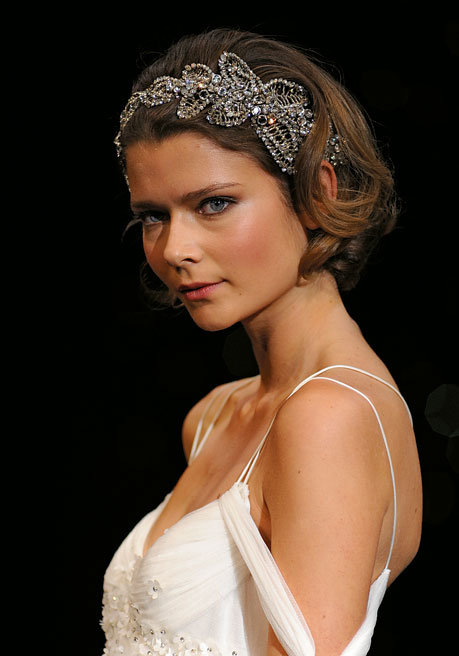 Your choice of veil or headpiece can really set-off your entire look. From head bands with feathers and large decorative or jeweled pieces, to beaded caps, there are many ways to be sure to look the part of a vintage bride. These options are great for shorter hair.
For the traditional veil, long and sweeping yet soft looks are more true to the time period of the 1920's. Choose something that lays closer to the head without much height or layers that stand out too full.
For the groom and groomsmen, don't forget the choices in hats that help to pull their look into the overall theme as well. You can go old-time gangster style with white bands, or simple fedoras. For formal weddings, top hats and tails like something you'd see on the Titanic are a great choice.
Jewelry
Vintage wedding jewelry can actually be one of the most important details of the ensemble. What's even better is that you will want to wear it again because it's currently in style and can go with so many other outfits!


There are a lot to choose from but the most popular designs seen are usually pearls and larger pieces of off-center rhinestones. Because of the simplicity of the rest of the attire, you can get by with a more elaborate jewelry set. This can be a focal point to complement your dress and headpiece.
Shoes
You have to love an occasion to wear cute strappy shoes, or thick lower heals like traditional "pumps" with large bows, buckles, or jewels. Or how about wearing the still-stylish lace up "granny boots" for kicks under your vintage gown? You may have some trouble making up your mind with this one because there are TONS of cute shoe options to choose.
Accessories
Vintage lace style wedding accessories help you bring decor and function together. Guest books and pen sets, ring bearer pillows, even your garter can be found with this style.
Flowers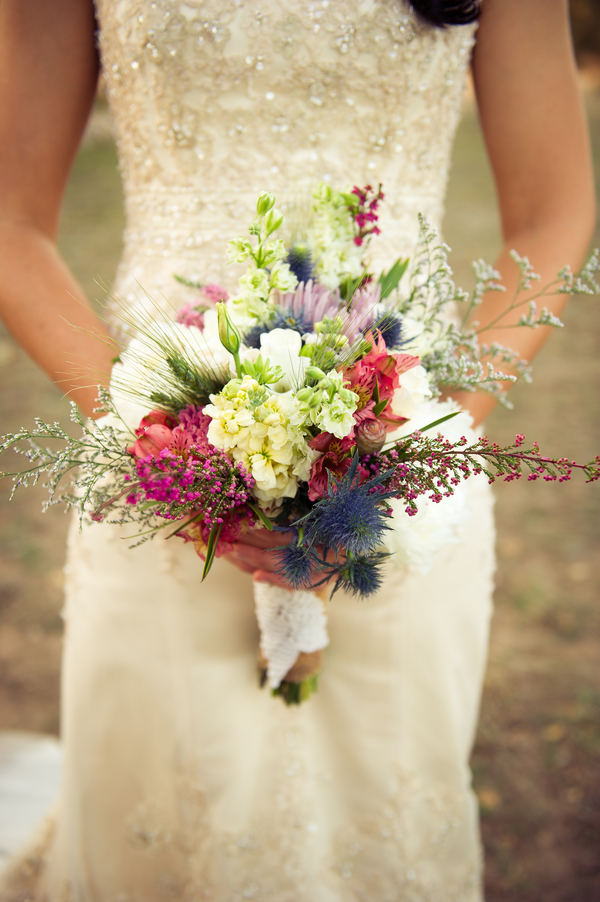 Flowers play an important role in the vintage wedding. Real wedding bouquets in the 1920's were HUGE! They were sometimes longer than the hemlines! But what a gorgeous tradition, and one you should consider keeping for a truly authentic and beautiful vintage wedding.
Be sure to include lots of roses, hydrangeas, and lilacs to match the heirloom tones of the style.
Favors and Gifts
And for your guys and dolls who stood up with you while you said your "I Do's", don't forget to present them with a great gift. For the groomsmen, pocket watches have been a traditional favorite and go with the overall theme. For the bridesmaids, maybe consider that dazzling vintage necklace set for the special day.
Photographer
You'll want to preserve the charm of the day with excellent photography. Make sure your photographer knows your theme ahead of time. They may have some creative ideas to help you record the moments. Vintage wedding photos look especially elegant in black and white so be sure to have some printed in a true old-fashioned way!
Getaway Car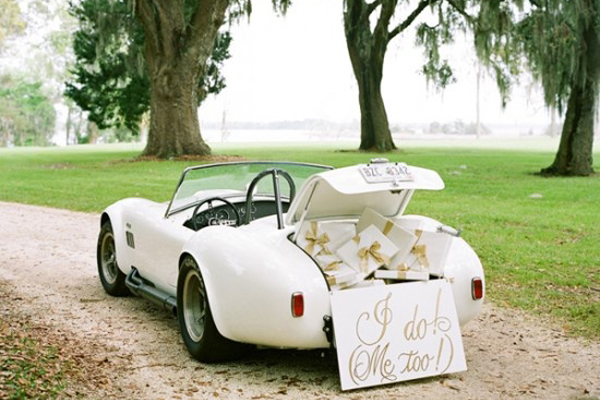 Some couples have even gone so far as to rent vintage vehicles from the 20's or 30's to magically transport them as husband and wife. Imagine the great photo opportunities around this set of wheels!
After almost an entire century, we're still drawn to these styles. They're timeless and classy. Weddings are the perfect opportunity to bring them back for a day! With these essentials, you can be the best "ragtime bride" that's ever walked down the aisle!
You might be interested in this site:
The Ultimate Guide to Planning your Wedding