Make waves on your wedding day. Embellish your wedding reception tables with this stunning floating candle centerpiece idea.
Floating candles used as centerpieces are extremely popular for many couples as they are elegant, tasteful, but most of all inexpensive. With most couples one of the first things they stress about is how much their decorations for their wedding reception will cost. With floating candle centerpieces, some of this stress is taken off their shoulders because they are so easy you can make them yourselves and save lots of money.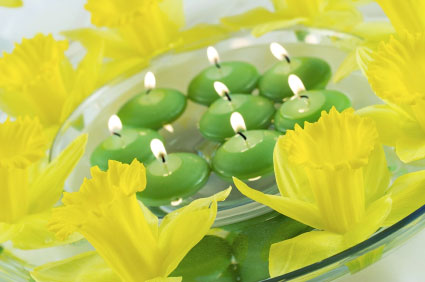 If you wish to use flowers with your floating candle centerpieces, there are some easy ways to do this without making your centerpiece look tacky. The cheapest way is to simply use flower petals in the glass bowls.