Have you picked your dream wedding dress? Is it going to be a lace bridal gown? The lace bridal gown is the most popular choice for wedding dresses. Used either overlaid the entire wedding gown, or only in certain parts of the gown, lace is the special touch that you need in your dress to make it the most memorable dress ever.
Lace is synonymous with weddings as it is refined and elegant, while lending a delicate and romantic air to the bride. Having being around hundreds of years, vintage lace can still be found in good condition on vintage dresses. Vintage lace is more special as the designs are more intricate and unique and is soft to the touch. They also evoke images of yesteryear, of days filled with a sense of elegance and romance.
How do you pick a lace bridal gown for your wedding? Remember that not all lace is the same. The newer lace found today can be a bit stiff and scratchy. Vintage or older lace is soft to touch and flows nicely with the dress. This shows you how pliable they are, exactly what you need in your wedding dress. Cheap lace tends to make you uncomfortable as it sticks out and can be a bit stiff.
Where can you purchase your dream lace bridal gown? First you need to decide if you want to pick a designer dress, which can be a bit more expensive. Of course, not everyone can afford a designer wedding dress. One other option is to go with a vintage lace wedding dress. Vintage wedding dresses have very good quality lace that is still in good condition. As soon as you get it restored and cleaned, you will have your very own prized possession - a vintage lace bridal gown.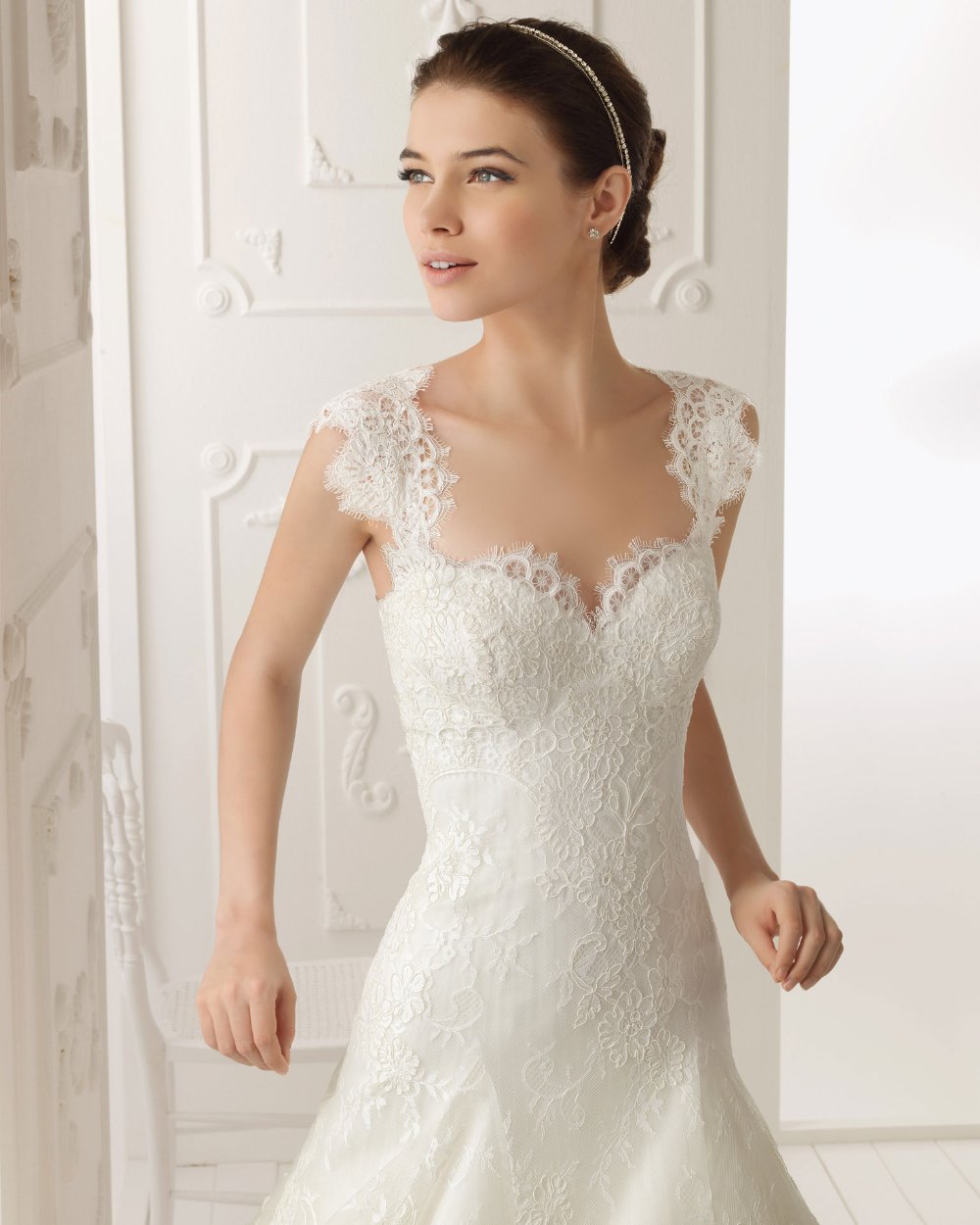 A lace bridal gown may not be for everyone, although it is a great choice for you if you want to show off your feminine side and look romantic and exquisite. A lace bridal gown can also be somewhat sexy. Pick a dress that will flaunt your best assets and you will not only feel incredible but will also look incredible on your wedding day.
You might be interested in this site:
The Ultimate Guide to Planning your Wedding
PRODUCTS FROM AMAZON
GEORGE BRIDE Sleeveless Lace Over Satin Chapel Train Wedding Dress With Sexy Back
Luxury lace and satin

Zip closure

Size:2-18 </br> With inside bra pads, 5cm width secure belt and bones, the shape of the bodice is better shaped.

Chapel train

Sexy back design
EORGE BRIDE A-Line V-Shaped Neckline 3/4 Length Sleeves With Sheer Lace Details Gown Featuring Lace Applique
High quality lace,Imported Satin

Zipper closure

With inside bra pads, 5cm width secure belt and bones, the shape of the bodice is better shaped.

Court train,back zip with button decoration

Size:2-18...There are 4-8 bones on the bodice for evening dress, and for wedding dress there are 11-16 bones .So they can better shows the figure.

3/4 lace sleeves