Wedding flower arrangement is as important as choosing the right flowers. A proper arrangement can make your inexpensive flowers look beautiful whereas a jagged arrangement can make a mess of even the most exotic flowers.
Bride's wedding flower bouquet, bridesmaids' bouquets, flower girls' baskets, toss away bouquet, maid of honor's bouquet, corsages, boutonniere, center pieces are all necessary and all of them should have unique arrangements.
You can hire a reputed and experienced florist to create a perfect wedding look. You can also select the best floral arrangement from his catalog and leave the rest to him. On the other hand, if you want to give a personal touch you can do the arrangements yourself. However, you need to keep a few details in mind.
First and foremost it is pertinent to choose flowers according to the season. Baby's breath and roses, daffodils and daisies are popular spring wedding flowers. White wedding flowers are perfect for winter weddings. You can include calla lilies, white roses in your palette. For fall wedding flowers like aster, chrysanthemum and hydrangeas are in. Roses, protea, orchids and tuberoses can fill your summer wedding with colors.
Laces, ribbons, pearls and crystals are additional accessories which can be used to give a royal touch to these flower decorations. Artistically arranged flowers along with these accessories have the ability to make a stupendous statement.
Some Popular Bouquet Arrangements
Cascade - includes flowers with heavy blooms along with flowing foliage.
Nosegay - includes a lot of greeneries arranged with flowers in a round shape.
Round - has a lot of flowers arranged in a round bunch.
Nosegay - is a small round cluster of flowers, often not as dense as traditional round bouquets. It includes more greenery and ribbon streamers.
Heart - is a red flower heart shaped bouquet.
Single stem - has a single flower decorated with lace and streamers.
Basket - small baskets filled with a lot of petals or small flowers are carried by flower girls.
Artificial flower arrangement is also popular these days. It can enhance the beauty of your wedding. You can decorate it in your house later on. The main benefit of it is that you can change the style whenever you want. While arranging them you should always keep the large flowers in the center and arrange small flowers around them. You need wires; base, silk cloth for making them yourself. You can also get readymade flowers from the market and arrange them according to your desire.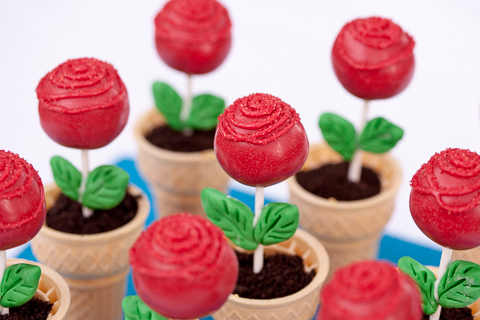 Few other important things to keep in mind are the color scheme, placement and quantity of flowers required. Miniature bonsai trees add color and greenery to the surroundings. The edible flower arrangement can also be done. Cake and desserts are designed in various floral shapes are eye catching. There are various other things which can be incorporated in a flower arrangement. Small flowers can be attached to candles to create centerpieces. Flowers can be attached to archways too, to indicate the entrance.