Heritage weddings have always ahead a fascination for most modern brides. They want to recapture the glory of those forgotten days when splendor and unabashed detailing was a completely natural part of weddings. Brides were decked up in gowns that were so scrumptious that they set fashion trends even today. The wedding had highly elaborate themes, which made the event a royal experience every single time.
While the royal wedding experience might not fall within every one's budget anymore, the vintage wedding dresses can still bring back the magic of a heritage ornate wedding. However, you must have a basic knowledge about the many designers who are experimenting with this niche. You need to find designer pieces, which have been restored, in the exact style of the era that you want to revisit. Vintage dresses can incorporate just the style or even be restored pieces in the exact fabric that was used during the time.
Your budget will determine the collection that you should choose. However, it is always a sensible thing to have a slightly flexible budget to accommodate for any fancy (regarding your wedding dress) that might catch you at the last moment.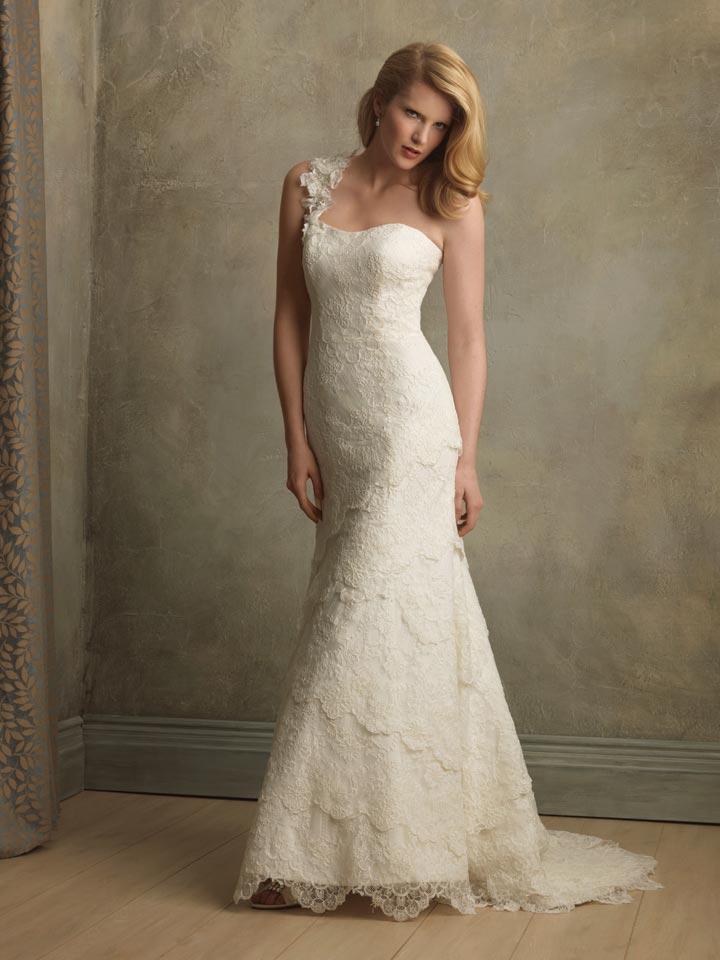 Lace wedding dresses are very popular choices for most designers now. Brides love the simple detailing of the lace on their gold, champagne, or pure white gowns. This detailing can very well spell the difference between overly simple and elegant dresses. The trend is veering towards necklines that are either scooped low or built in high in lace. This gives an illusion of a slimmer more enhanced neckline. The brides look taller and leaner with this kind of cut.
Vintage has not brought back bulky. You can expect to see heritage wedding gown styles in fabric, which has a sleeker effect. Satin, silk, and even velvet can be seen from time to time on vintage wedding fabric and dress restoration.
The trains trailing behind the vintage gown is dependent on personal choice. Some brides like to include it in the wedding but detach it when reusing the gown for some other special event. However, even the trains are very sleek and designed to adjust with the modern sensibilities of the age. There are different styles of the veil, which you can experiment with to give your vintage dress an innovative makeover.
Veils can be of different lengths and the style of the veil will reinforce the look of the dress on your wedding. Birdcage veils are excellent for brides who are looking to display a more elaborate wedding gown. This style of veil ends right below your chin. Thus, the look is just heightened by a sheer covering of the face.
The shoulder length or mid chest length veil can be used by brides who have a longer train trailing behind their dresses you can also use this style of veiling to compliment your lace wedding dress and the various detailing on the neckline or the back of the dress.
You might be interested in this site:
The Ultimate Guide to Planning your Wedding
PRODUCTS FROM AMAZON